Location / Date




Kozlu, Çanakkale / 2021
Located on the hills of Ayvacık, Kozlu Houses belong to 2 siblings who will live there with their families. The masses are organized in a way that each house has its own privacy; but at the same time they are connected through a pool house in the middle of the site. The pool house serves as a common space for householders and a guest house with bedrooms.
​
The design tries to embrace the topography and creates a harmony between different levels. The materiality contributes to this harmony through the usage of local stone and shading elements called 'kargı'.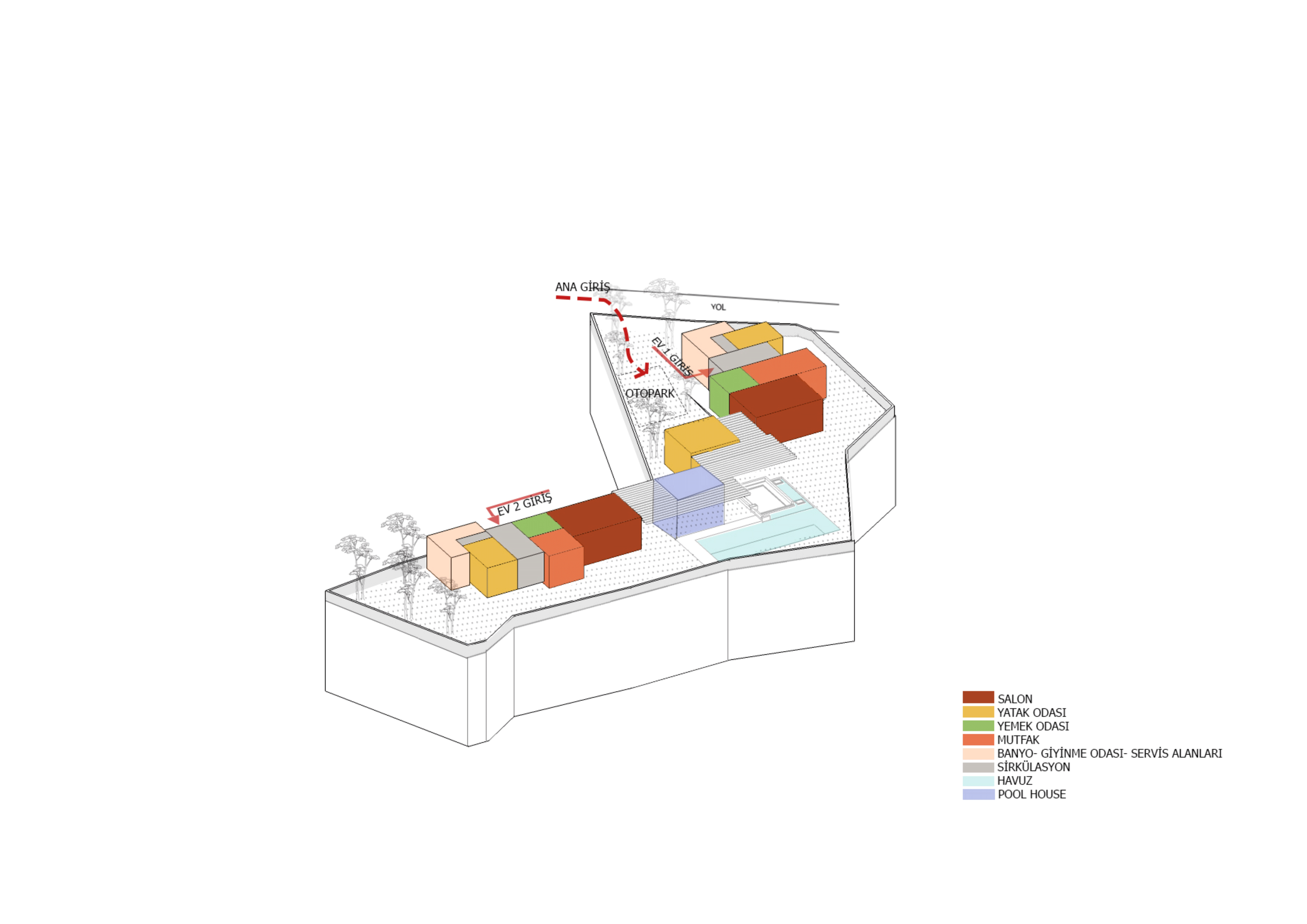 Mass Formation




Kütle Oluşumu
Program Diagram




Program Diyagramı